River Valley Newsletter February 14th, 2019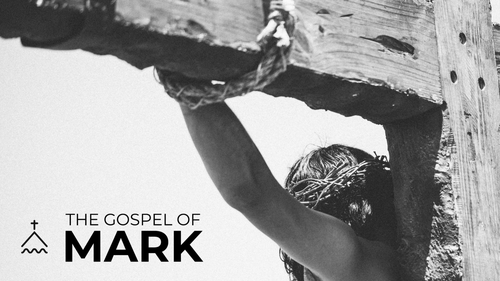 Sunday's Sermon
In Mark 4:21-35, we see Jesus used the tiny mustard seed as a comparison to the Kingdom of God. Although it was small, it had the potential to be great. The church would start very small, but over time would make a significant and eternal impact on humanity.
The seeds we plant now in somebody's life may not show growth right away, but over time it will make an eternal impact. We should be patient and not lose confidence, that God's plan will be done.
If you missed Sunday's sermon, be sure to listen or watch it this week by following the link below. We hope to see you this Sunday. Bring your Bible and a friend and we'll see you there!
Listen or Watch Sunday's Sermon
Family 2 Family Boxes
If you missed last Sunday, as a Church we are doing family 2 family boxes again with World Compassion Network. There are still some boxes left in the foyer! Help us reach our goal and impact the lives of those in Honduras. The shopping list of items to purchase is inside and you can return your box along with a $30 check to cover shipping. Boxes are due March 3rd.
Hugs for Honduras
Along with Family 2 Family, as a Church, we are collecting donations for Hugs for Honduras. All donations will go to Honduran families in need through World Compassion Network. We will be collecting donations until March 3rd. Donation boxes are located in the foyer.
Items in need:
-Children: All types of clothing for babies through teen
-Men: Clothing sizes small and medium
-Women: Clothing sizes small, medium, and large
Starting Point
March 3rd at 10:45am in the Delta | Starting Point is a great place to learn about RVC and ask questions. You'll meet others who are new as well and receive a special gift. March will highlight our Care Ministry and be led by Christine Mester, Director of Pastoral Care.
Young Adults
College Lunch | Sunday, February 24th, 12:00-1:30pm in The Delta. Are you college-aged, frequently hungry, and enjoy good community? Come join us for a FREE meal and time of connecting with other people 18-25 years old! Bring a friend and come ready to eat!
Preschool Open House
February 24th at 3:00-5:00 pm | Our weekday preschool is hosting an open house on February 24th from 3:00-5:00pm. For any family interested or currently attending our weekday preschool – stop in and see our classrooms, meet our teachers, and ask your questions!
River Valley App
Download the River Valley Church app from the app store to stay more connected than ever to what's happening around the church!
Apple:
http://ow.ly/mj3330nCkA0
Android:
http://ow.ly/cdfU30nCkK4
------

Coming up . . .
Feb 18 | Church Office Closed
Feb 21 | Advocate Training for Women & Care Ministry | 6:30-8:30pm
Feb 23 | Advocate Training for Women & Care Ministry | 9:30-11:30am
Feb 24 | College Lunch | 12:00-1:30pm
Feb 24 | River Valley Preschool Open House | 3:00-5:00pm
Mar 3 | Family 2 Family Boxes Due Back
Mar 3 | Starting Point | 10:45am