River Valley Newsletter February 7th, 2019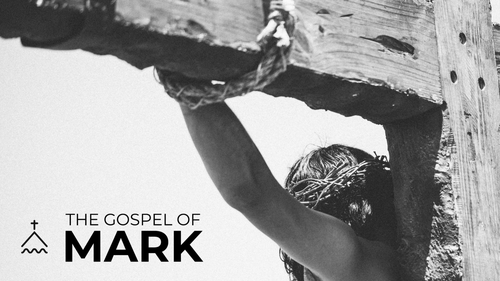 Sunday's Sermon
It is possible for two people to hear the same Word of God but not get the same results. This is because one may not have allowed the Word to get rooted whereas the other party allowed the Word of God to be entrenched in their life.
Are you allowing the Word to get rooted in your life or are you ignoring the Word of God?
If you missed Sunday's sermon, be sure to listen or watch it this week by following the link below. We hope to see you this Sunday. Bring your Bible and a friend and we'll see you there!
Listen or Watch Here
Family 2 Family Boxes
It's Family 2 Family time again here at River Valley with World Compassion Network. Pick up an empty box in the foyer on Sunday! The shopping list of items to purchase is inside and you can return your box along with a $30 check to cover shipping. Boxes are due back Sunday March 3.
Divorce Care
DivorceCare | Mondays, 6:30-8:30 pm | A new session begins this Monday February 11th. DivorceCare is for those who have recently experienced the loss that comes with divorce or separation. Childcare is available.
We are in need of additional leaders for our DivorceCare ministry. If you have experienced the pain of divorce but have healed from the hurt and would like to help others do the same, please contact Christine to learn more. cmester@rivervalley.net
Women's Ministry
Community Groups:
Starts this Monday, February 11th and runs to May 6th, 9:00-11:00 am or 6:30-8:30 pm. Women's community groups meet for 12 weeks and are designed to bridge the gap for women who are not ready to join a traditional group. They are held at the church and can be joined at any time. For more information email: women@rivervalley.net
Advocate Training:
February 21 6:30-8:30 pm or February 23 9:30-11:30 am. A Women's Ministry Advocate is a follower of Jesus Christ who is available to come alongside another woman for support during a particular season of life. To receive an application, email women@rivervalley.net
All offer free childcare, infant – 5th grade.
Instruments in the Redeemer's Hands Study
Starts this Monday, February 11th and runs to May 6th, 6:30-8:30 pm. This 12-week course includes an overview of the process of biblical change and is designed to help equip you to be part of the change process in others' lives.
Childcare available, infant-5th grade. Registration is required and open now.
Kids Ministry
There is no i in team, but there is a u in volunteer! The Kids Team is currently looking for volunteers to serve on Sunday morning in the Kids Ministry. Feel free to contact Calie Eberly for more information at ceberly@rivervalley.net
Have a new baby? We want to make sure that you are taken care of too. We have moved the nursing moms area. The location is now the back entrance of the Nursery.
Student Ministry
Students, 6th-12th grade, we have a unique and great opportunity coming up THIS Sunday, 12:15-4:00 pm, to serve our community! During First Response: Love we will spend time making gift baskets for local police and fire stations filled with goodies and cards. Then we'll head out to the stations to deliver the baskets and pray for our first responders!
A free pizza lunch will be included! Friends are welcome to join - but make sure to get registered at the link below, so we are ready for food and transportation. We will begin and end in The Delta @ RVC.
River Valley Preschool Open House
February 24th at 3:00-5:00 pm | Our weekday preschool is hosting an open house on February 24th from 3:00-5: 00 pm. For any family interested or currently attending our weekday preschool – stop in and see our classrooms, meet our teachers, and ask your questions!
Coming up …
Feb 10 | Student Ministry: First Response Love |12:00-4:00pm
Feb 10 | Family 2 Family Boxes
Feb 11 | Women's Bible Study: Philippians | 9-11 am or 6:30-8:30 pm
Feb 11 | Women's Ministry Community Groups | 9-11 am or 6:30-8:30 pm
Feb 11 | Divorce Care | 6:30-8:30 | Room 206
Feb 11 | Instruments in Redeem's Hand Study | 6:30-8:30 pm | Kids Wing
Feb 21 | Advocate Training for Women & Care Ministry | 6:30-8:30pm
Feb 23 | Advocate Training for Women & Care Ministry | 9:30-11:30am
Feb 24| River Valley Preschool Open House | 3:00-5:00 pm
Mar 3 | Family 2 Family Boxes Due Back