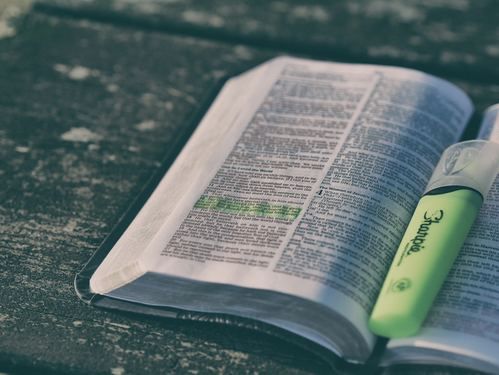 BIBLE READING PLAN
Bible Reading Leads To Spiritual Growth
As we are pursuing the Word of God and the Spirit of God, one of the main ways to truly know God is by taking time to read the Bible. The goal of reading Scripture daily is not to just check it off the list to say that you did something for God, rather the goal is to deepen your relationship with God by finding out more about His love for us, His story and plan for our world, and to have Him change you from being less like Him to being more like Him.
Want to know more about the importance of reading your Bible daily? Our lead Pastor Mark Moore spoke on December 30, 2018 on this important topic, you can watch or listen to the sermon below.
Below is the Bible reading plan we are doing as a church in 2019:
Smart Phone/Tablet Friendly Version:
This blog by NT Scholar Don Carson that provides commentary on the reading of the day, broken down into two years instead of one:
read here
Recommended resources to help with your Bible reading:
New Morning Mercies: A Daily Gospel Devotional by Paul David Tripp | Amazon
Family Worship Bible Guide | Reformation Heritage Books
Knowing God by J. I. Packer | Amazon
Voices From The Past - Puritan Devotional Readings by Richard Rushing | Amazon

Voices From the Past: Volume 2 by Richard Rushing | Amazon
Morning and Evening: A New Edition of the Classic Devotional Based on The Holy Bible, ESV by Charles H. Spurgeon | Amazon
A Way to Pray by Mathew Henry | Amazon
The Valley of Vision: A Collection of Puritan Prayers & Devotions by Arthur Bennett | Amazon
Questions to ask as you meditate on God's word:
What does this say to me about God?
What does it say to me about myself?
What examples are there to be followed, commands to be obeyed, things to be avoided?
How would I be different if this truth were explosively alive in my inner being?
Why is God showing me this today? What is going on in my life that I need to learn this truth?