River Valley exists to glorify God by making disciples of Jesus who love one another and impact the world with the gospel.
Welcome – we're glad you're here!
Whether you've attended church your whole life or you're considering checking it out for the first time, you are welcome at River Valley Church! To take some of the questions and potential anxiety out of visiting a church for the first time, here's what you can expect.
Service TimesSundays @ 9:00 & 10:45 am

• RV Kids (
Kids Ministry
): Nursery-Grade 5 @ 9:00 & 10:45 am
• RV Students (
Student Ministry
): Grades 6-8 @ 9:00 am only | Grades 9-12 Attend service
What To Wear
At River Valley, we want you to come as you are. Jeans? Perfect. Feel more comfortable dressing up? Great! There's no dress code and we invite you to come dressed in whatever you typically wear.
When You Arrive
For your first visit, we suggest arriving 15 minutes early to find parking, get your kids checked in to their classrooms, grab a coffee and find a seat. Feel free to bring your own bible, use a bible app on your phone or use one of the bibles we have available. Also, you'll be relieved to know that you will never be singled out as a visitor during our worship services. In fact, you can remain entirely anonymous if you'd like. However, we would love for you to fill out the Connect Card at the bottom of your bulletin and drop it off at the Welcome Center on your way out. While you're there, feel free to ask questions, grab some information about the church or just say Hello.
Music
The music we sing is a mix of new and old but with a modern sound. Realizing that we each have our own musical tastes and preferences, our ultimate goal is to provide an authentic worship experience where you can connect with God.
Sermons
We believe that the bible is God's word given to us to teach, guide, encourage and challenge us when needed. It contains everything we need to better understand God's heart and character but is also super practical in helping us live our lives and grow our faith. That's why we place such a high priority on preaching straight through books of the bible.
If you have questions about River Valley Church, please feel free to reach out to us here.
Our Core Practices define the vision of River Valley Church
Many organizations develop Core Values based on the things they hold as their highest priorities. As a church that is fully committed to the gospel message, gospel community and gospel mission, we believe that just valuing those things isn't enough. We want to be a church that actually practices these things day in and day out, both in our personal lives and corporately.

That's why we've developed Core Practices, and they are central to everything we do here at River Valley.
BELIEVE +
Believing the Gospel
BELONG +
Belonging to One Another
BLESS
Blessing the City & the World
How do I get connected at River Valley and why is membership so important?
There's more to getting connected and being fully committed to a church than merely attending Sunday services. We know it's important for people like you to get connected quickly and easily so you can experience how amazing it is to be an active participant in a vibrant church. Our desire is that you would join us in living out our Core Practices by becoming a covenant member of River Valley Church.

Before you groan about the many hoops you'll likely have to jump through to become a member, we've made it as simple and straightforward as possible. Not only do we provide simple, step by step instructions but we also provide you with the tools you need to painlessly and quickly move toward becoming an active member. The first step is super simple…come worship with us on a Sunday morning. That's it! What are you waiting for?
Step #1 : Attend a service
We worship together on Sundays at 9:00 and 10:45 am. Both services are identical so take your pick. Kids Ministry for Nursery-Grade 5 is offered during both services. Student Ministry for Grades 6-8 is offered during the 9:00 am service only. We teach straight out of the bible, because it has the power to help us live this life with grace, love and power. We worship God in song during our services in response to all that He has done for us.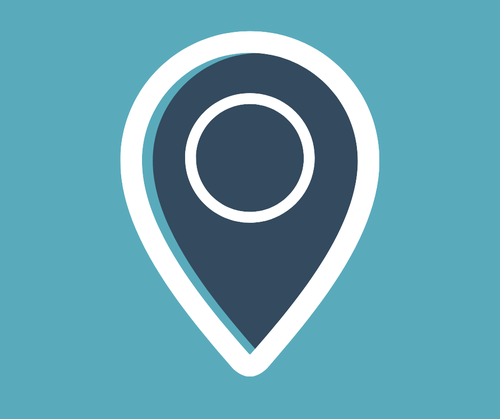 Step #2: Attend Starting Point
After attending a worship service, the best place to start your membership journey is, well, Starting Point. Starting Point is a great way for you to learn more about River Valley, our vision, Core Practices and why we do what we do. You'll have an opportunity to ask questions and learn how you and your family can get connected in our various ministries.

Since Starting Point is Step 2 in our membership pathway, when you attend, you'll also learn about Step 3: Community Groups. Why they are so important, why you should be in one and how to join one.

Kids Ministry is provided during Starting Point so just check your kids in to their classrooms like you normally would and we'll take care of the rest!

1st Sunday of every month at 10:45 am in the classroom directly behind the hot beverage station in the Lobby.
*Registration is encouraged but not required to attend Starting Point
Step #3: Join a Community Group
Community Groups are at the core of who we are as a church. In fact, we feel so strongly about it that, if you'd like to become a member of River Valley Church, you must be involved in a Community Group. Being part of a Community Group is a great way to get to know others in the church and develop long-lasting, deeper relationships. As we spend time together in these groups, we learn to care for each other and we motivate one another to become more and more like Christ by applying God's word to our lives.

Joining a Community Group may be a big step for some of us but, any awkwardness you feel at the beginning will be rewarded with a relational and spiritual depth you may have never experienced before. Being part of a Community Group is totally worth the big step of faith so, go ahead and take it!
Step #4: Attend a Membership Class
If you've made it this far in our membership pathway, we trust that you are serious about joining us as we Believe + Belong + Bless. If that's the case for you, we invite you to join us at a Membership Class where we'll share more details about our theology, philosophy of ministry, vision, and pragmatic aspects of how we function as a church.
Although attendance in the Membership Class doesn't automatically make you a member, it does provide you with the information you need to pray and discern whether or not River Valley is the church that God has called you to join and be on mission with. Are you all in?
If you are new to River Valley, please attend Starting Point prior to the Membership Class.
September 21
9:00 am - 2:00 pm
Coffee and lunch provided.
No childcare.
Step #5: Serve and Lead in the Church
We believe that God calls every Christian to serve in the church. Not out of obligation or to work for our salvation but simply as a joyful and grateful response to His love and grace. When we serve together, we get to know others and build relationships, we grow in compassion and humility and God uses us in ways we might never expect.

There are many opportunities to use your God-given gifts to serve the church body, and your unique gifts can help further God's mission at River Valley.
We hope you are as excited as we are about what God is doing at River Valley Church. We would love for you to join us as we Believe the Gospel, Belong to One Another, and Bless the City and the World. We look forward to meeting you!
WE ARE GLAD THAT YOU STOPPED BY TO CHECK US OUT ONLINE.
IF YOU HAVE ANY QUESTIONS, JUST ASK!